Welcome to www.DuncanPutney.com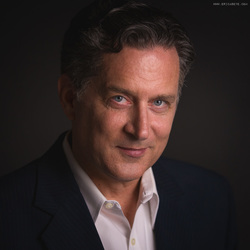 Duncan is a professional film and television actor, as well as an award winning screenwriter and producer. A graduate of the University of Massachusetts at Amherst where he majored in accounting and minored in theater, Duncan works as a professional actor in film, television, stage, and can be seen in such films as "
The Judge,
" "
Mystic River
," "
R.I.P.D.,
" "
The Town
," and "
Brilliant Mistakes
," as well as national TV commercials for
AAdvantage MasterCard,
Budweiser,
Alamo Rent-A-Car
,
Papa Gino's
, and others. He is represented for film, television, commercials and print by Casey at
Maggie Inc.
. Duncan has also worked as an historical consultant on film and television projects, as well as casting period reenactor extras through his History Casting.
Duncan's manuscripts, published works and produced scripts have been recognized by the New England Emmy Awards, the International Family Film Festival, the Going Green Film Festival, the Woods Hole Film Festival, the Waterford Film Festival (Ireland), the ScreenCraft screenwriting competitions, the Spotlight on New England Screenwriting Competition, the Gold Screen Awards, the New Hampshire Literary Awards and the SOLA Awards - Dixie Kane Memorial Writing Competition.
In 2009, Duncan and long time friend Andre Stark formed
Original Concept & Development Associates
to develop and produce their own projects. Currently they have several television projects in the development and pre-production stages and one project, "
Macy's Goes to War
," currently is starting its film festival run. Their short film/TV pilot "
Half Pint
" took home a Van Gogh Award at the 2014 Amsterdam Film Festival and has screened in WW2 museums across the US and in Normandy, France.
Filmlanthropy
: In 2016, Duncan (
with the help of Andre Stark
) created the non-profit
Children's Hospitals International Film Festivals
for
Flickers
to bring wonderful short films from around the globe to the young patients of children's hospitals in the US, Canada and beyond. In 2009, Duncan along with Andre Stark also the created the Emmy Award winning
7
DAY
PSA
competitions where teams of filmmakers compete over a seven day period by writing, shooting, and editing a television public service announcement (PSA) for a deserving local non-profit organization that provides a needed service to the community. The winning PSA for each non-profit is broadcast for a year by local media sponsors.
7
DAY
PSA
spots have gone on to win regional Emmy Awards & nominations as well as best PSA at the New Media Film Festival.
You can follow Duncan on twitter @DuncanPutney, just click on the social media button above.
Click on the link for Duncan's IMDB profile.
NEWS
:
2020
Despite Covid-19 quarantine, this has been a creatively rewarding year.

"DISCOVERY,"
the PSA campaign conceived and written by Duncan for
Flickers
won a
New England Emmy Award.
Duncan's short film "
MACY'S GOES TO WAR
" (
produced by OCD Associates
) was an
Award Winner
in the
One-Reeler Short Film Competition
. It advanced to a
semi-finalist
at the
Gold Movie Awards
festival in London where it was a monthly selection that won
Best Director
and
Best Production Design.
The film received the
George Bailey Award
for the spirit of black & white film as well as a nominee for best cinematography at the
Bedford Falls International Film Festival
and won
Best Film About War
at the
Eurovision Palermo Film Festival.
"The film recently screened at the
Montreal International History Film Festival
and the
Kiev Film Festival
in Ukraine.
His short dramatic screenplay, "
The Lesson
," was an
Award Winners
in the
One-Reeler Short Film Competition,
took the
2nd place award
in the
Short Stop International Film Festival
, a
quarter-finalists
the
New York City International Screenplay Awards,
was a
finalist
in the 2020
Vail Film Festival
screenwriting competition,
and
is currently a
finalist
in the
Independent Film Awards London
His short magical realism screenplay,
"The Kama of Bocce,"
is a finalist and received a
Bronze Award
in the
Queen Palm International Film Festival.
Duncan's short science fiction short story, "
Armadillo One,
" was a
quarter-finalist
in the
ScreenCraft Cinematic Short Story Competition
and
received an
honorable mention
in the
Galaxy Press
L. Ron Hubbard Writers of the Future
competition. The short story has since grown to a 21,000 word novella and would make a great film.
His dark period buddy comedy, "
The Resurrectionists
," won best
Dark Comedy Screenplay
at the
Die Laughing Film Festival
, was named a
semi-finalist
in the
Big Apple Film Festival Screenplay Competition
, a
quarter-finalists
the
New York City International Screenplay Awards
, and was an accepted script in the
Bucharest International Film Festival
screenplay competition.
His TV pilot script, "
Joke & Dagger,
" was was a
quarter-finalist
the
Chicago Screenplay Competition
.
Duncan was invited to be a guest blogger at
ActsOfRevision.com
and on May 22nd was interviewed on
Cin's Chat Corner
blog radio show based in Minneapolis.
---