Welcome to www.DuncanPutney.com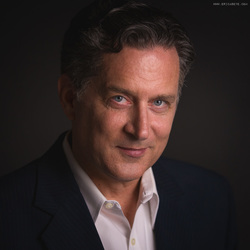 Duncan is a professional film and television actor, as well as an award winning screenwriter and producer. A graduate of the University of Massachusetts at Amherst where he studied both business and theater, Duncan works as a professional actor in film, television, stage, and can be seen in such films as "The Judge," "Mystic River," "R.I.P.D.," "The Town," and "Brilliant Mistakes," as well as TV commercials for Papa Gino's, Budweiser, and others. He is represented for acting by Casey at
Maggie Inc.
.
Always a writer, Duncan's writing began to get some notice starting in 2003. His writings have gained honors at the International Family Film Festival, the Going Green Film Festival, the Amsterdam Film Festival, the Woods Hole Film Festival, the ScreenCraft screenwriting competitions, the New England Emmy Awards, the Spotlight on New England Screenwriting Competition, the Dixie Kane Memorial Writing Competition, and others.
In 2009, Duncan and long time friend Andre Stark formed Original Concept & Development Associates to develop and produce their own projects. Currently they have several television projects in the development and pre-production stages. Their short film/TV pilot "HALF PINT" took home a Van Gogh Award at the 2014 Amsterdam Film Festival and is screening in WW2 museums across the US and in Normandy.
Duncan (and OCD) is also the creator of the Emmy Award winning
7
DAY
PSA
competitions where teams of filmmakers compete over a seven day period by writing, shooting, and editing a television public service announcement (PSA) for a deserving local non-profit organization that provides a needed service to the community. The winning PSA for each non-profit is broadcast for a year by local media sponsors.
7
DAY
PSA
spots have gone on to win regional Emmy Awards & Nominations as well as best PSA at the New Media Film Festival. In addition, he created the
Children's Hospitals International Film Festivals
for Flickers to bring wonderful short films from around the globe to the young patients of children's hospitals.
You can follow Duncan on twitter @DuncanPutney, just click on the social media button above.
Click on the link for Duncan's IMDB profile.
NEWS
:
2017OCT:
Duncan's short screenplay, "
The Lesson
," is a finalist in the
Waterford
(Ireland)
Film Festival
's screenwriting competition.
Duncan played the role of a literary agent in the thriller
"The Groundskeeper"
directed by Allen Redwing and produced by MTown Films
AUG
: As an advisory board member, Duncan was busy with the
2017 Rhode Island International Film Festival
and was honored to present the Screenwriting Award at the opening night gala at the Providence Performing Arts Center.
JUN
: Duncan's short play/screenplay, "
The Karma of Bocce,
" had a stage reading as part of the
From Scratch
series at PVD Fest on June 4th.
JUN:
Duncan's short film/TV pilot, "
HALF PINT,
" was screened at the
Normandie-WW II Film Festival
in France. The film was screened as part of the opening night red carpet event.
MAY:
OCD Associates, LLC
started production of Duncan's short satirical film "
MACY'S GOES TO WAR
" with editor
Al Chin
(RISD professor) and camera operator
Sam Coale
, shooting at locations in Providence, RI and Fall River, MA.
APR:
Duncan has been busy with the
Children's Hospitals International Film Festival
for
Flickers
in association with
Seacrest Studios
. The festival's first hospital event took place at
Boston Children's Hospital
in April and will be going on to more hospitals across the country Canada, the UK and beyond.
APR
: Duncan co-produced the
2017 Boston 7
DAY
PSA
competition along with
Andre Stark
in association with
FLICKERS Rhode Island International Film Festival
, and
WCVB-TV5 (ABC)
.
2016
NOV:
Duncan shoots his roles as Mr Herkimer & Masked Man in the MTown Productions indie film "Maybe Now" directed by Allen Redwing. #maybenow
Duncan attended the awards night for the New Hampshire Writers Project's 2016 New Hampshire Literary Awards where his e-novella "
Pocket Change
" received a nomination for outstanding work of fiction.
APR:
A nice review of the Audible version of "Pocket Change" from the Providence Journal
By Alan Rosenberg
Posted Apr. 7, 2016 @ 9:30 pm
"Pocket Change: A Ray Boon Mystery Novella," by Duncan Putney, read by Chris Andrew Ciulla. Unabridged, 1.5 hours. Audible Studios (download only), $6.95.
Ray Boon is a New Hampshire screenwriter, but he's got the soul of a detective — and when a local photographer kills himself, snapping underwater photos as he deliberately drowns, it makes Boon wonder about the story behind the story.
So he puts his latest script aside, and dives into the dead man's background, aided by a figment of his imagination who helps him put the pieces together. The result is a sprightly tale that leaves you wishing for more.
Putney, a writer-actor-director who lives on Providence's Federal Hill, brings his New England knowledge to bear in the story's descriptions of place and lingo. Ciulla, a Boston-area native, has the accent to match, accurate but unobtrusive.
FEB
"…This reader was struck by the high quality of the writing in the prologue, which was a surprise- generally, both prologues and books-within-books are quite hard to pull off. In Pocket Change, however, both the prologue and the actual narrative work quite well together…."
--3rd Annual Writer's Digest Self-Published eBook Awards
---