Welcome to www.DuncanPutney.com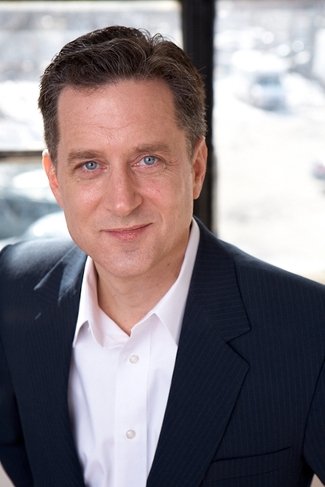 Duncan is an accomplished actor, as well as an award winning screenwriter and producer. A graduate of the University of Massachusetts at Amherst where he studied both business and theater, Duncan works as a professional actor in film, television, stage, and television commercials and can be seen in such films as "The Judge," "Mystic River," "R.I.P.D.," "The Town," and "Brilliant Mistakes," as well as TV commercials for Papa Gino's, Budweiser, and others. He is represented for acting by Casey at
Maggie Inc.
, a SAG-AFTRA franchised agent.
Always writing, Duncan began to follow that passion professionally and starting in 2003, his work began to get some notice. His writings have gained honors at the International Family Film Festival, the Going Green Film Festival, the Woods Hole Film Festival, the ScreenCraft competitions, the New England Emmy Awards, the Spotlight on Rhode Island Screenwriting Competition, the Dixie Kane Memorial Writing Competition, and others.
Duncan is also the creator of the Emmy Award winning 7DAYPSA competitions where filmmakers compete by writing, shooting, and editing a public service announcement (PSA) for a deserving local non-profit organization that provides a needed service to the community. The winning PSA for each non-profit is broadcast for a year by local media sponsors.
In 2009, Duncan and long time friend Andre Stark formed Original Concept & Development Associates to develop and produce their own projects. Currently they have several television projects in the development and pre-production stages. Their short film/TV pilot "HALF PINT" took home a Van Gough Award at the 2014 Amsterdam Film Festival and is screening in WW2 museums across the US and in Normandy.
You can follow Duncan on twitter @DuncanPutney, just click on the social media button above.
NEWS
:
2016
25 JAN:
"
Pocket Change
" gets a nice mention from lifestyle blogger

PattyJ.com

.
201520 NOV:
Duncan played the role of Charlie a staged reading of Lyralen Kaye's screenplay "St. John the Divine in Iowa" after its rework in the Meryl Streep Writer's Lab.
*31 OCT:
Duncan's horror feature script,
ROGUE ISLAND,
is announced as the Grand Prize Winner in the
Rhode Island International Film Festival's Spotlight on New England Screenwriting Competition.
The screenwriting competition is sponsored by FLICKERS (a qualifying festival for both the Oscars and BAFTA awards) in association with the Rhode Island State Office of Film & Television.
25 OCT:
T
he audio book version of Duncan's novella,
"Pocket Change,"
is available on
Audible
voiced by Cris Ciulla
.
4 OCT
:
Duncan was the guest on the blog radio show
"Somethings Brewing"
to talk about writing, acting, producing, directing and other stuff with Casey and John.
21 JUNE:
Duncan's detective mystery novelette, "
Pocket Change,
" breaks the top 7% (6.9%) for sales for Kindle on
Amazon
.
A nice review from the Readers' Favorite Awards: "
Pocket Change by Duncan Putney is a great short story. We are around people every day; some appear to be more isolated than others, while others just merely seem to fade into the background. There are others that we see but do we really know them? As Duncan began to weave the elements of this story, I became one with Ray Boon on his quest for discovery. On the surface, Jack appeared to be okay, but internally he was suffering. Each step that Ray Boon took helped to open up the doors to other elements of the story and new discoveries. If you like intriguing books, pick up a copy of Pocket Change by Duncan Putney.
"
2 APRIL:
Duncan's detective mystery novelette,
"Pocket Change"
is released by SDP Publishing as an e-book through Amazon and Barnes & Noble.*
"The characters drew me in and kept me reading. A compact whodunit mystery. Has the feel of a made for TV movie or a feature film. The protagonist begs for a sequel.""Fascinating story well crafted and rich in footage of New England. An easy read especially on that airline flight you dread taking. Colorful cast of characters."

JAN through SEPT: HALF PINT
begins airing on television in Texas (
CHANNEL AUSTIN
), Rhode Island (COX & VERIZON) and in several areas of Massachusetts (COX & VERIZON) as part of the commemoration of the 70th anniversary of the end of WW II.
---